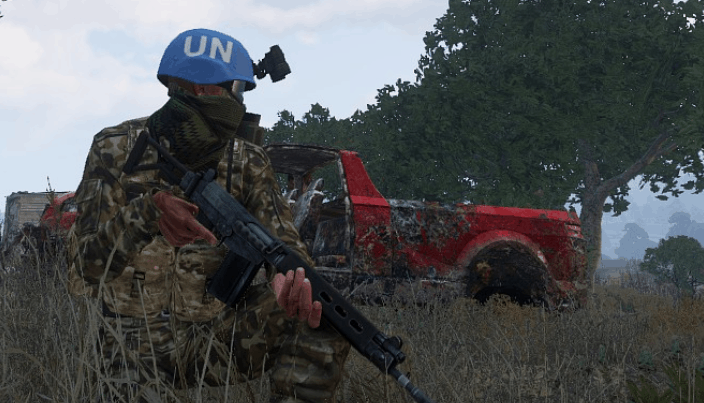 Welcome to the new homepage of Antistasi!
Here you find information about the missions and links to the most important things like the Discord, which is our main-tool for help and communication, the GitHub, where we constantly develop the mission as well as the Steam Workshop, where you can always get out up-to-date versions.
Mission Features:
Antistasi is in an All vs All war on which the players play the role of rebels fighting against foreign invaders.
Around 18 possible Side-missions: Assassination, Logistics, Destroy Assets, and Rescue POWS. Conquer Missions in a wide variety of each type.
PvP Element: NATO players can join and try to disrupt rebel operations.
Possibility of Undercover Operations, same as a Resistance soldier can do.
AI Enemy Commander reacts to your movements and manages his resources.
Enemy Network Comms that may be disrupted.
Anything may happen, anytime, anywhere.
Persistent Stat Save System: You won't lose game or server progress upon a game update.
Enhanced AI Squad-mate control.
Playable in SP, MP, and persistent open server MP.
Cooperate while compete to be the commander of your side (MP Only)
Build minefields, improve bases with static weapons which AI will use.
Altis gets destroyed as long as the war evolves.
From Guerrilla ambushes at the beginning to BIG battles at the end.
Integrated Mods: TFAR Stable, TFAR BETA, ACRE, RHS: AFRF, USAF and GREF, 3CB, GRAD Trenches, ACE or, to keep the unique features of AI that would be disabled with ACE medical system: ACE no medical. None of them mandatory.